(D-Edwardsville)
112th District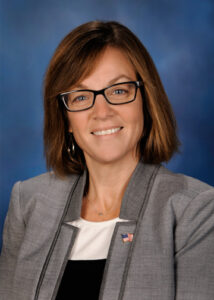 Springfield Office:
278-S Stratton Office Building
Springfield, IL 62706
(217) 782-8018
District Office:
2105 Vandalia St.
Unit #16
Collinsville, IL 62234
Phone: (618) 365-6650
Biography
Full-time legislator; B.A. in Mathematics, Rutgers University; former public elementary and high school math teacher in Edwardsville and Highland; former college math instructor at Southern Illinois University-Edwardsville; lives in Edwardsville with her husband and two children.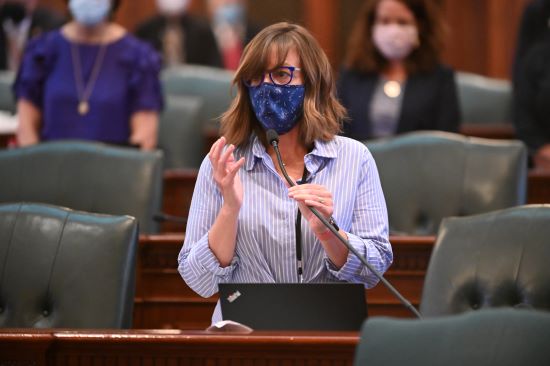 FAIRVIEW HEIGHTS, Ill. – State Rep. Katie Stuart, D-Edwardsville, met with advocates and discussed the needs of patients and families affected by a rare genetic syndrome during a visit to the world headquarters of the National Foundation for Ectodermal Dysplasias (NFED) in Fairview Heights. The Foundation works to support and advocate for those affected by the disorder, which can cause the skin, sweat glands, hair, nails, teeth, and mucous membranes to develop abnormally.