Springfield Office:
288-S Stratton Office Building
Springfield, IL 62706
(217) 782-6476
District Office:
113 E. 95th Street
Suite A
Chicago, IL 60619
(773) 783-8800
Biography
Attended Whitney M. Young Magnet High School. Received a Bachelors in Chemistry from CSU. Previously served as the Chicago 9th ward Streets and Sanitation Superintendent, Transportation Committee Leg. Aid, and CSU Community Liaison.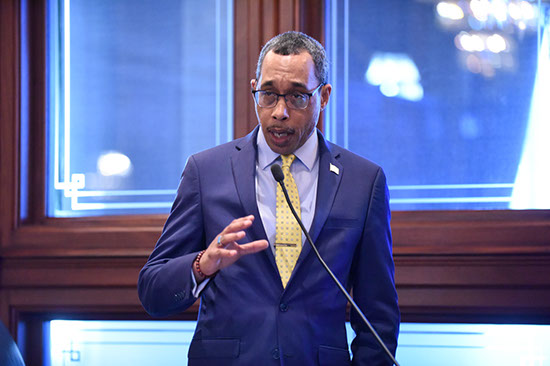 Smith Named Chair of Economic Opportunity and Equity Committee
SPRINGFIELD, Ill. – State Rep. Nicholas Smith, D-Chicago, has been named Chairman of the Economic Opportunity and Equity committee for the 102nd Illinois General Assembly by Speaker of the House Emanuel "Chris" Welch.