Springfield Office:
268-S Stratton Office Building
Springfield, IL   62706
(217) 782-8272
(217) 782-2404 FAX
District Office:
8539 South Cottage Grove Ave.
Chicago, IL  60619
(773) 783-8492
(773) 783-8625 FAX
Biography
Former Deputy Chief of Staff for City of Chicago 8th Ward Alderman Michelle A. Harris; a cancer survivor since 2006; resides in Chicago's Chatham/Burnside community; B.S. candidate at Governors State University; 2013 Edgar Fellow; youth advocate and licensed IHSA official.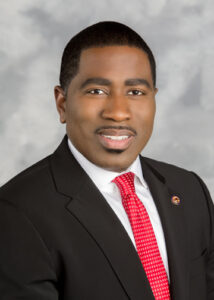 SPRINGFIELD, Ill. – After taking the oath of office to continue his service for the Southside of Chicago and the nearby suburbs in the General Assembly, state Rep. Marcus Evans Jr., D-Chicago, stated the next two years in Springfield will be crucial to the health,...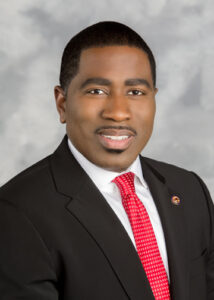 SPRINGFIELD, Ill. – State Rep. Marcus Evans, D-Chicago, issued the following statement in response to Governor Rauner's budget address: "As state representative, I am focused on advocating for working adults to be able to continue their education, creating better job...