(D-Edwardsville)
112th District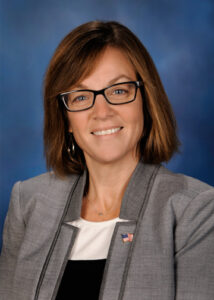 Springfield Office:
253-S Stratton Office Building
Springfield, IL   62706
(217) 782-8018
District Office:
2105 Vandalia St.
Unit #16
Collinsville, IL 62234
Phone: (618) 365-6650
Biography
Full-time legislator; B.A. in Mathematics, Rutgers University; former public elementary and high school math teacher in Edwardsville and Highland; former college math instructor at Southern Illinois University-Edwardsville; lives in Edwardsville with her husband and two children.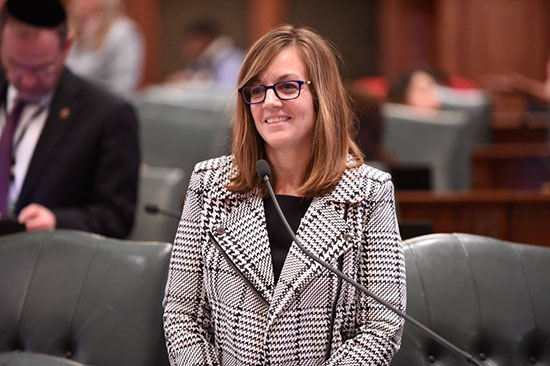 COLLINSVILLE, Ill. – A total of 275 military service members and their spouses were quickly licensed to begin working in 2020 thanks to a law passed by state Rep. Katie Stuart, D-Edwardsville. Stuart sponsored House Bill 1652, which fast-tracks the professional licensing process for military families who relocate to Illinois by requiring that their completed applications be reviewed within 60 days.