Springfield Office:
279-S Stratton Office Building
Springfield, IL   62706
(217) 782-8200
Chicago Office:
10400 S. Western
Chicago, IL  60643
(773) 445-8128
(773) 672-5144 FAX
Orland Hills Office:
16033 S 94th Avenue
Orland Hills, IL 60487
(708) 233-9703
Biography
Full-time state legislator and lifelong resident of the southwest community; graduate of Saint Barnabas Elementary School, Mother McAuley High School, and Saint Xavier University; former aide to Chicago aldermen Ginger Rugai and Matthew O'Shea; member of the Saint Christina Parish, Mt. Greenwood Civic Association; former director of the Saint Christina Manna Program and past volunteer for Christ Hospital's Ronald McDonald House, Misercordia, Y-Me softball tournament, PADS, Marist High School, Mt. Greenwood Party in the Park, and Merrionette Park Youth Softball; lives in Mt. Greenwood and has three children.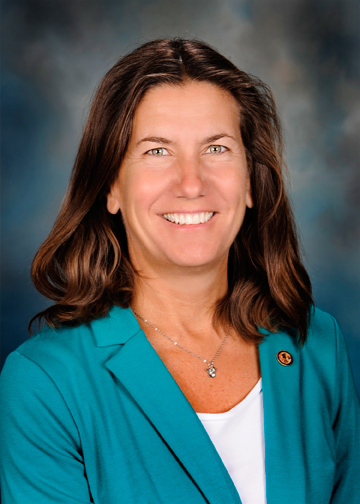 SPRINGFIELD, Ill. –State Rep. Fran Hurley issued the following statement Wednesday after Gov. J.B. Pritzker's annual State of the State and Budget Address: