Springfield Office:
281-S Stratton Office Building
Springfield, IL   62706
(217) 782-8200
Chicago Office:
10400 S. Western
Chicago, IL  60643
(773) 445-8128
(773) 672-5144 FAX
Orland Hills Office:
16033 S 94th Avenue
Orland Hills, IL 60487
(708) 233-9703
Biography
Full-time state legislator and lifelong resident of the southwest community; graduate of Saint Barnabas Elementary School, Mother McAuley High School, and Saint Xavier University; former aide to Chicago aldermen Ginger Rugai and Matthew O'Shea; member of the Saint Christina Parish, Mt. Greenwood Civic Association; former director of the Saint Christina Manna Program and past volunteer for Christ Hospital's Ronald McDonald House, Misercordia, Y-Me softball tournament, PADS, Marist High School, Mt. Greenwood Party in the Park, and Merrionette Park Youth Softball; lives in Mt. Greenwood and has three children.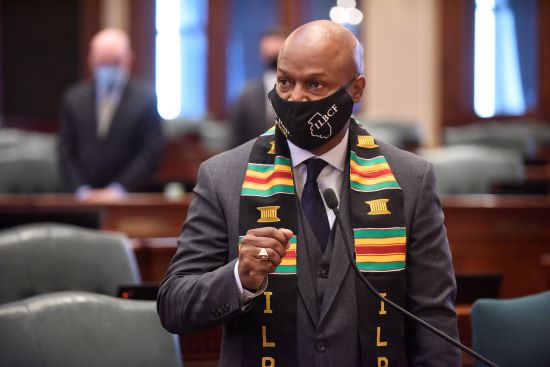 SPRINGFIELD, Ill. – Speaker Emanuel "Chris" Welch today announced Representative Frances Ann Hurley as the new whip of the Democratic Moderate Caucus (Mod Caucus), a relatively new caucus of like-minded members who advocate for a balanced, steady approach to lawmaking.