Springfield Office:
243-E Stratton Office Building
Springfield, IL 62706
(217) 558-1009
District Office:
300 S. Broadway
Suite 154A
Urbana, IL 61820
(217) 531-1660
(217) 666-7521 FAX
Biography
State Representative Carol Ammons is serving her fourth term representing the 103rd District. Rep. Ammons is a career activist fighting for equality and justice. She is the first African-American woman elected to the 103rd District and is now the voice and advocate of her constituents in Champaign-Urbana. While in office, Representative Ammons has dedicated her time and energy toward helping her district and the state through public service.
Bridging the gap between grassroots activism and elected office, Rep Ammons is an experienced, independent Democrat who is effectively working for the citizens of Champaign-Urbana. She has a combined fifteen years of service in elected office, at the county, city, and state levels. Carol serves as Chairperson of the House Democratic Conference making her part of the Speaker's leadership team. Additionally, Leader Ammons sits on the committee for Higher Education, Counties & Townships, Appropriations-Higher Education, Energy & Environment, Ethics & Elections, and the Committee for Economic Opportunity & Equity. 
Leader Ammons remains a crucial policymaker within the Illinois Legislative Black Caucus has served as both secretary and treasurer, she previously served as Vice-Chair of the Illinois House Democratic Women's Caucus,  is the Co-Chair of the Illinois House Progressive Caucus, and is a member of the Asian American Caucus. Leader Ammons also sat on the Illinois State Supreme Court Commission for Pretrial Practice Reform and the subsequent implementation task force. Carol was awarded the 2019  National Shining Star Award from the National Organization of Black Elected Legislative Women (N.O.B.E.L), she has a 100% rating with the Illinois Environmental Council, and lastly, Carol Ammons is both an EDGAR fellow (Institute of Government & Public Affairs, University of Illinois) and a  BILLD fellow (The Council of State Governments, Midwestern Office). 
As an activist turned lawmaker, Leader Ammons is laser-focused on cultivating the crucial relationship between community organizers and the state legislature. She knows that in order to achieve equality, lawmakers and activists must align their goals, policies, and actions.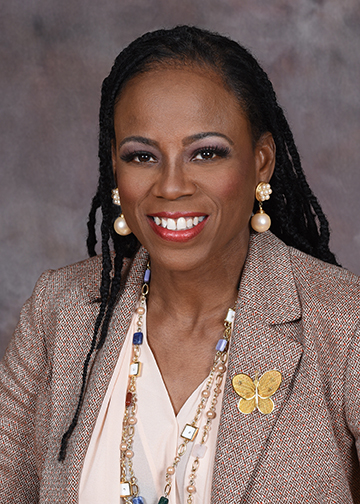 CHAMPAIGN, Ill. – State Rep. Carol Ammons, D-Urbana, is highlighting workshops from the Illinois Department of Transportation (IDOT) open to businesses owned and operated by people of color throughout the month of December.