Springfield Office:
231-E Stratton Office Building
Springfield, IL 62706
(217) 782-6507
District Office:
475 River Bend Rd.
Suite 500
Naperville, IL 60540
630-296-4157
info@repyangrohr.com
Biography
As a mother, former school board member and business leader, Janet Yang Rohr is a committed leader who is fighting to reduce the tax burden facing hard-working families, increase access to healthcare and put the needs of the residents of the 41st House District first and foremost.
Janet is a longtime resident of the Naperville community, where she met her husband Dan. They decided to raise their three kids, Kathryn, Jonny and Miriam, in Naperville because of the strong community.
She holds a Bachelor of Arts in English and Economics from Northwestern University and a Master of Business Administration in Finance, Accounting, and Entrepreneurship from the University of Chicago Booth School of Business. She is currently the Director of Global Data at investment data and research firm, Morningstar in Chicago.
Janet served on the Naperville District 203 School Board from 2017-2021 to ensure that her children and others are provided with opportunities they need to be successful. There, she used her knowledge, background and skills to lower and abate property taxes and debt service levies by millions of dollars, while expanding the early childhood education and other programs that will help all students succeed.
Whether it has been in her current role, on the school board or with other similar organizations, Janet uses her business and finance experience to push forward each group's goals and missions in measurable ways that use resources wisely.
As state representative, Janet uses her commonsense mindset and drive for practical solutions to get things done on behalf of all community members of the 41st District.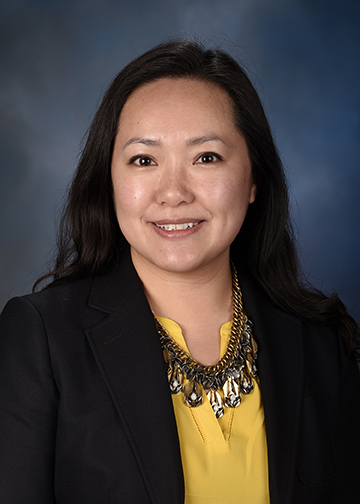 NAPERVILLE, Ill. – State Rep. Janet Yang Rohr, D-Naperville, will prioritize continuing the improvements in our state's financial wellbeing, ensuring access to health insurance and services, small business growth and other goals on key House committees in the upcoming session.