CHICAGO, IL – Joined alongside fellow lawmakers, advocates, and Gov. Pritzker last week, state Rep. Ann Williams, D-Chicago, recognized the passage of two progressive, LGBTQ-centered bills establishing the Marriage Certificate Modernization Act, which have been signed into law.
"A marriage certificate is so much more than just a piece of paper – it reflects the foundation of a partnership, of your family. It is a symbol of your love and commitment to your partner," said Williams. "It should accurately reflect who you are, but for many Illinoisans, it did not. But now it can—and it will."
Williams' House Bill 2590 establishes a process by which county clerks may issue non-gendered marriage certificates and enables gender-identifiers to clear up the record if two individuals are already married. Additionally, Senate Bill 139 allows individuals who are currently married to request a marriage certificate from a county clerk's office free of gender-specific language.
"These simple changes which ensure marriage certificates are accurate both in terms of name and gender, may seem small, but are incredibly significant to those impacted," Williams said. "Every Illinoisan deserves this, and it should not be discretionary on the part of a local clerk to make a determination for you and your family. These bills send a clear message to all of Illinois that we welcome every person as they are, for who they are. We see you, we hear you, and we are committed to upholding core values which enable you to identify as who you are."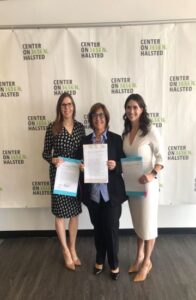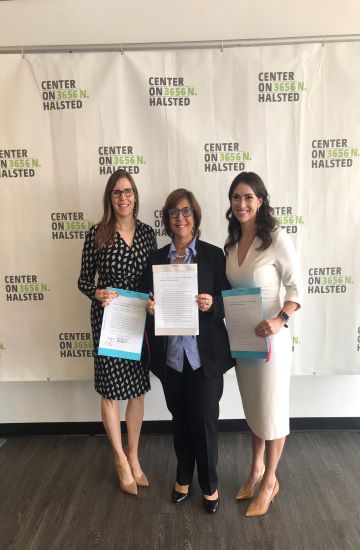 Springfield Office:
279-S Stratton Office Building
Springfield, IL 62706
(217) 782-2458
(217) 557-7214 FAX
District Office:
1726 W. Belmont
Chicago, IL 60657
(773) 880-9082
(773) 880-9083 FAX