SPRINGFIELD – Continuing her mission to help the vulnerable, state Rep. Jennifer Gong-Gershowitz, D-Glenview, passed her first bill out of committee this week to improve the process of designating a legal guardian of children in the event the child is separated from their parent during immigration proceedings.
"Parents who are undocumented immigrants can be suddenly detained or deported due to immigration enforcement, unwittingly leaving their children in unstable situations," Gong-Gershowitz said. "Parents should be able to designate a guardian that they know and trust to care for their children in the event of separation. It is important that children feel safe and not be punished for events not of their own making."
Gong-Gershowitz is the chief sponsor of House Bill 836, which enhances the process of guardianship for minors in cases of separation in connection with immigration enforcement. The legislation amends current law to provide a clearly defined path to designating a short term guardian to protect children in the event that a parent or guardian is detained, deported or otherwise separated from their children by immigration officials. Current Illinois law does not adequately provide a pathway for immigrant parents to do so without expending financial resources that are out of reach for many families. House Bill 836 was passed out of committee with a unanimous vote and now moves to the House floor.
Gong-Gershowitz represents the 17th House District which includes portions of Evanston, Glenview, Northbrook, Skokie and Wilmette.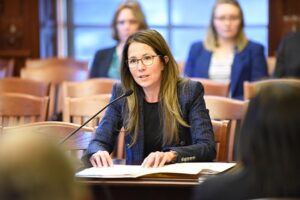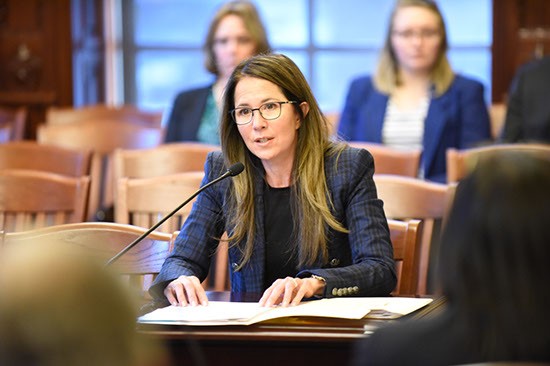 Pictured: Jennifer Gong-Gershowitz presents House Bill 836 to the Adoption & Child Welfare Committee
Springfield Office:
265-S Stratton Office Building
Springfield, IL 62706
(217) 782-4194
District Office:
1812 Waukegan Road
Suite B
Glenview, IL 60025
(847) 486-8810