SPRINGFIELD, Ill. – In an effort to grant relief to Illinois taxpayers, state Rep. Camille Lilly, D-Chicago, supported House Bill 6630, a proposal that would freeze property taxes for Illinois homeowners for two years.
"For far too long Illinois homeowners, especially Oak Park residents, have been forced to pay increasingly higher property taxes, even in cases where home values drop," said Lilly. "I wanted to send a message that I stand with my constituents and, once again, voted for a measure that would grant a two year freeze on a property tax hike."
Lilly supported House Bill 6630, which would change the existing Property Tax Extension Limitation Law (PTELL) and enact an immediate statewide freeze on property taxes. Current PTELL policy only applies to non-home rule governments partially to completely located in Cook County, collar counties and counties that have enacted PTELL. House Bill 6630 revises current statutes and would apply to every unit of local government, home rule and non-home rule, in Illinois. Additionally, the bill would set the 2016 tax year and succeeding tax years extension limitations to 0%, or a voter approved referendum. House Bill 6630 passed the Illinois House of Representatives with bipartisan support and moves to the Senate for consideration.
"This bill is common sense and deserves to be a priority that we can quickly enact," said Lilly. "Tax relief is critical in our state and this is clearly a good step in that direction."
Lilly represents the 78th District, which includes parts of Chicago, Elmwood Park, Melrose Park, Franklin Park, Oak Park, and River Grove. If you need to contact her office, please call 708-613-5939 or email her at StateRepCamilleYLilly@gmail.com.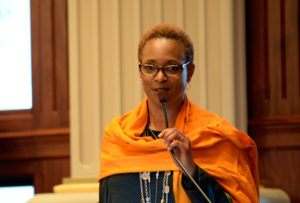 Springfield Office:
270-S Stratton Office Building
Springfield, IL   62706
(217) 782-6400
(217) 558-1054 FAX
District Office:
5755 W. Division
Chicago, IL  60651
(773) 473-7300
(773) 473-7378 FAX