Springfield Office:
109 Capitol Building
Springfield, IL   62706
(217) 782-1117
(217) 782-0927 FAX
District Office:
2650 W. 51st Street
Chicago, IL  60632
(773) 471-2299
(773) 471-1648 FAX
Biography
Deputy City Clerk of Chicago; born Dec. 17, 1951, in Chicago; attended Loyola University and DePaul University.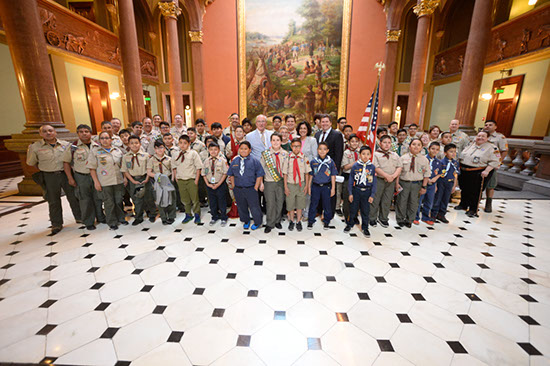 On Memorial Day, Rep. Dan Burke honored over 100 Boy Scouts, leaders and volunteers from the Iroquois Trails District on the House floor. "They have brought back the rich tradition of Scouting and community service to the heart of Chicago, and rightly so, must be...
CHICAGO, Ill. – State Rep. Dan Burke, D-Chicago, is leading an effort to create an elected representative Chicago school board by launching a petition drive urging state leaders to give local families a voice in their children's education. "This spring, local families...